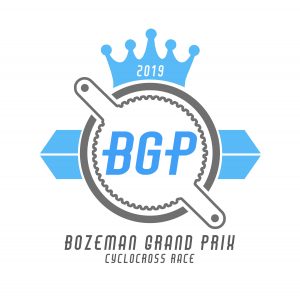 DATE
October 12, 2019
PRIZES
Cash + prizes!
NEW THIS YEAR
This year we are excited to have our race hosted by Gallatin Valley Botanical at Rocky Creek Farm.
Racing starts at 9am and ends at 5pm. Family fun includes a working farm, kids race, best apple pie contest and team relay.
COURSE DESCRIPTION
Come race through beautiful Rocky Creek Farm! This race takes us back to the roots of cyclocross. Race in and out of the orchard, past the chicken coop, into fields of crops, right through the sheep barn, into the woods and around a teepee. This course is fast, technical, scenic and fun.
DRIVING DIRECTIONS
The race course is located at 34297 Frontage Rd, about 3 miles East of Bozeman. To get to the farm from Bozeman, drive or ride east on Frontage Road for 2.5 miles. Turn left at the Rocky Creek Farm sign and proceed slowly over the railroad tracks (check twice for trains!), proceed over the bridge for Rocky Creek and the farm is immediately on your right, look for parking marshals.
Please note, Rocky Creek Farm is open during our race and its a very busy time of the year for the farm, please be respectful of visitors to the farm.
RACE COST
Free for Bozeman Cyclocross series racers (use same number)
$30 (includes BGP and remaining Bozeman Cyclocross Series)
$5 Juniors (12-14, 15-17)
Free 11 and under
*All BGP racers will receive socks, a chance for prizes and an after race meal and drink.
RACE REGISTRATION
Register online or onsite day of the race.
Online Registration Here
RACE TIMES
9:00am to 9:45am
Womens Masters
10:00am to 10:45am
Mens Masters
11:00am
Kids 8 and under race, free
11:15am
Men and women juniors (9-11), 1 lap
11:15am to 11:45am
Men and women juniors (12-14, 15-17)
12:00pm to 12:45pm
Womens B
1:00pm to 1:45pm
Mens B
2:00pm to 2:45pm
Womens A
3:00pm to 4:00pm
Mens A
4:15pm to 5:00pm
Team relay
Must have 4 racers, free with race entry
5:00pm
All racers are invited to enjoy a meal and drink to close out the day of racing on the farm.
VOLUNTEERS
The Bozeman Grand Prix will require a variety volunteers, please visit our website.
THANK YOU BOZEMAN GRAND PRIX RACE SPONSORS!
Gallatin Valley Botanical at Rocky Creek Farm, Team Rockford Owenhouse Cycling, Rockford Coffee, Owenhouse Cycling, Hardy Drywall, Sklar Bikes, Sprout Hardscaping andLandscaping, Patagonia and Montucky Cold Snacks
WANT MORE?
Team Rockford hosts a weekly cyclocross series.
Races are held every Wednesday, September 4, running through October 30.
All races are held at Lindley Park and start at 6 p.m.
Team Rockford Owenhouse on Facebook.