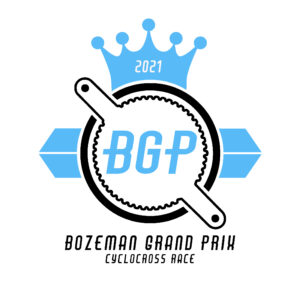 DATE
2021 TBD
PRIZES
Cash + prizes!
DETAILS
The Bozeman Grand Prix is the premier cyclocross race in Bozeman, Montana.
The Bozeman Grand Prix course is a challenging European style cross course with a mixture of single track, grass, gravel and pavement. Power grinding elevation change, tight switchbacks and unique obstacles will keep the racers on their toes.
Join us for a fun weekend of cx racing!
RACE COST
Online preregistration is very encouraged: $30 pre-reg online, (or $40 if late, onsite registration) for 1st race of day, $15 for second race of day, $0 for third race of day. Juniors are $5 if pre-reg the day before. Discount taken during checkout and if pre-registered.
A riders racing age in cyclocross is his/her age on December 31st of the year that the cyclo-cross season ends. Cyclocross season begins on September 1st of one year and ends on the last day of February of the following year. So your racing age is your age on 12/31/2019.
RACE REGISTRATION
Register online or onsite day of the race.
Online Registration Here
VOLUNTEERS
The Bozeman Grand Prix will require a variety volunteers, please visit our CX Volunteer Sign-up on our website.
DRIVING DIRECTIONS
Bozeman Grand Prix at the Lindley Center
1102 E Curtiss Street
Bozeman, MT US 59715
THANK YOU BOZEMAN GRAND PRIX RACE SPONSORS!
Team Rockford Owenhouse Cycling, Rockford Coffee, Owenhouse Cycling, Sprout Hardscaping andLandscaping and Montucky Cold Snacks
WANT MORE?
Team Rockford hosts a weekly cyclocross series.
Races are held every Wednesday, September 1, running through October 27.
All races are held at Lindley Park and start at 6 p.m.