Archive
for April, 2015
Apr 17 2015 &middot
6
After a strong performance at Rocky Mountain Roubaix last week, Team Rockford-Owenhouse was motivated coming into the MSU Cycling Team's Bobcat Classic. Pete Krebs and Scott Urban contested the B race while Alan Adams, Justin Raynes, Jeff Rasch and I (Henry) were ready to throw down with the A's.
Scott reported an easy start to the B race, with a moderate tempo up the first climb. At the top of the climb the field was hit by the brutal winds which plagued racers all day. Scott attempted a breakaway with a single companion along the backside, but was unable to make the separation. Gas-Intrinsik rival Guy Mackenzie attempted a solo breakaway on the long descent, but was caught soon after as the peloton turned east and head up the canyon back towards the start and the 1000 foot climb to the finish. Scott took 4th at the finish, only 45 seconds behind the lead group, continuing the awesome form we've seen from him all season long.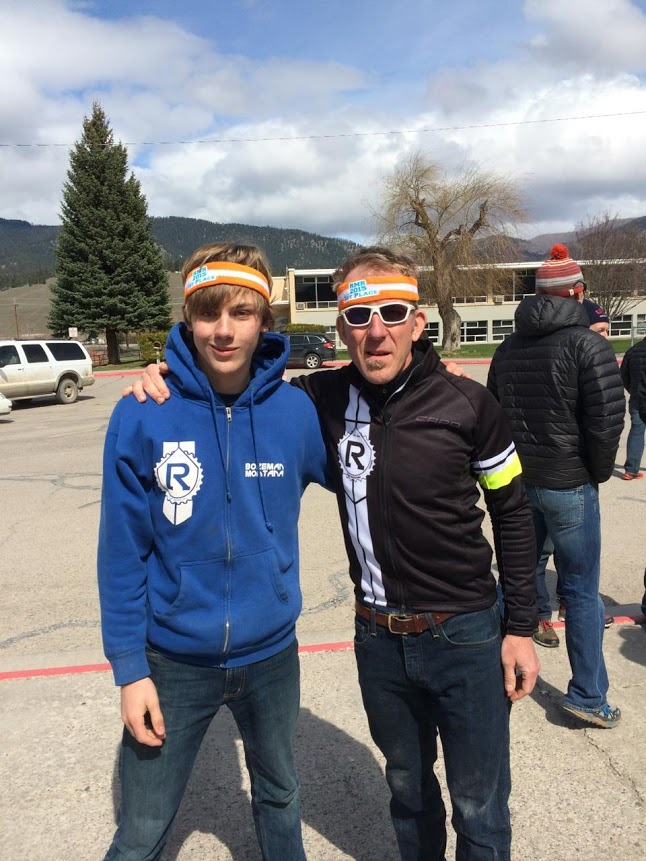 Apr 10 2015 &middot
2
Team Rockford brought a strong crew of seven to the Rocky Mountain Roubaix. Alan and I were in the 1,2,3 field, Jeff Rasch raced Masters 40+, Matt and Scott were in the Cat 4 race, Pete Krebs raced Cat 5 and Rory Rasch represented in the juniors field.
Alan and I were in the first group to head out. After driving through snow on the way over and observing the brewing storm clouds we were prepared for some classic Montana spring weather. With the appearance of Cannondale pro Sam Schultz, the rest of the field knew it would be a fast and furious day of racing. With the help of Landen Beckner, Sam drilled the pace on the first dirt section, and then set a steady tempo out the frontage road en route to the circuit. Once we hit dirt again the lactic acid levels soared as most of the field (myself included) found ourselves burning matches just to stay in contact.