About Our Team…
Nov 29 2012 · 0 comments · Miscellaneous, Team Updates ·

2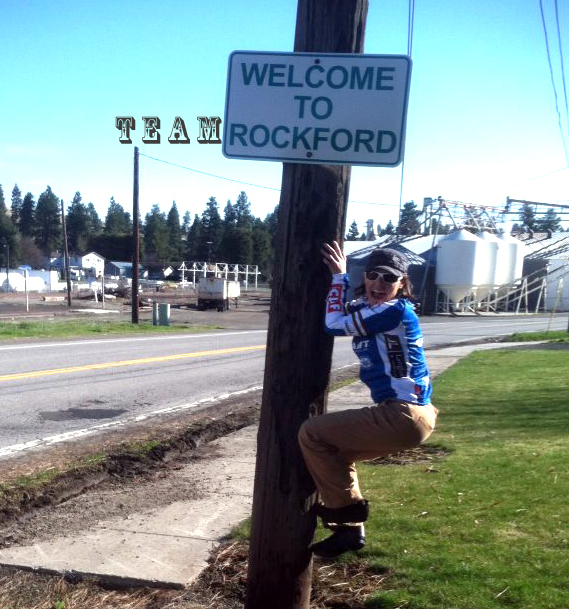 Team Rockford is a cycling team based in Bozeman, Montana. We are comprised of riders of all abilities and ages. Our main goals are to promote bike racing and create a local grass roots program that develops a love of cycling. We are parents, ex-pro racers, kids, full-time workers, beginners, mountain bikers, crossers, roadies, first-timers and national champions. We are friends and we love racing and riding. By selecting prominent community establishments as partners/sponsors and generous volunteer efforts, we are truly a community team with regional and national reach.
The Team was founded prior to the 2011 race season as several groups came together to fill a void in the Bozeman racing community. Growth was rapid and members were involved at many different levels – from joining the Team for a few group rides to racing weekly throughout the region. Events included local and regional road, cyclocross and mountain racing and weekly group rides. Additionally, the Team hosted the Big Sky Town Center Criterium as a stage of the 2011 Tour de Bozeman and again at Beale park in 2012.
The Team's finale for 2012 was the creation of the Lindley Cross course. This permanent cross course hosted a weekly race and a Team Rockford junior cross development program. The junior program was supported by a fleet of junior cross bikes, purchased by generous donations from team sponsors and teammates, and volunteer coaching by team members with coaching experience.
Looking forward, the Team wishes to keep this momentum not only for riding and racing, but also to foster cycling growth in the Bozeman area and beyond. In 2013, we will continue promoting junior involvement with a longer cyclocross program and increased participation. We also plan to attend a number of regional events as a team including the Crusher in the Tushers!
Stay tuned as we update the website with upcoming events, team plans, rides, stories, interviews and other cycling gibberish.
El Jefe.
2